[quote][b]paper[/b] - This dispatcher certainly sounds like a complete incompetent moron who should be fired. And instead she is made Director?
[/quote]
The dispatcher, a male, was Sherrill Abney. The EMS director's name is Wendy Ryan.
Regardless, when I went to visit my father after Christmas two years ago I found him in arrest & I called 911. The Orlando dispatcher stayed on the phone with me, coaching me through CPR.
posted @ Monday, May 13, 2013 - 17:38
"Chris Christie to guest-host 'Today' later this month"
Another reason to not watch the Today show.
posted @ Wednesday, May 8, 2013 - 07:39
Yeah, the Dow's up 50% since the Socialist Savior ascended. But gasoline's up 100%... Yet bank's are only paying what, 1% per year?
So, if you have any money left after paying all the new Obama taxes, you can put it in the bank and double it in 72 years, put it in a stock market Dow fund and double it in about 8 years, or buy gasoline and it'll double in value by the next election.
(Too bad we can't invest in Mexican immigration--you could double your money overnight when the latest Amnesty bill passes!)
posted @ Wednesday, May 8, 2013 - 07:29
The Benghazi scandal is a thousand times worse than Watergate. But few will ever find out about it, thanks to the sorry state of "journalism" in America. Pravda was more reliable than the country's mainstream, non-Fox media.
posted @ Tuesday, May 7, 2013 - 19:09
[quote][b]mpd0.59[/b] - ...What if a female had a sign on her back saying "Fondle me"?
[/quote]
If she had that printed in large pink letters across the back of a bunch of grey sweat pants, she could sell them all to Walmart and Sears and make a fortune.
posted @ Tuesday, May 7, 2013 - 18:56
The Dem's need some conservative (or moderately conservative) candidates to keep any credibility with the working, non-socialist party members. And, Barrow's an Athenian. We in Athens would have the deck stacked in our favor if we could claim the Republican candidate and the Democrat. I guess his moneyed backers didn't see it that way. Damned shame.
posted @ Tuesday, May 7, 2013 - 18:43
Will low-ranking schools demand more money? Will school administrators respond to poor scores by dropping changes that lowered scores, admitting a mistake, and returning the school's curriculum to the last set that worked? Or, will administrators demand yet another new, untested educational program? Or will school boards double-down--will they defending the present course and blame the tests?
posted @ Tuesday, May 7, 2013 - 08:54
Why exercise when you can hire an illegal Mexican to exercise for you?
posted @ Monday, May 6, 2013 - 16:20
[quote][b]cilanti[/b] - Most who commit suicide use a gun.
[/quote]
Wrong. Half use a gun, per CDC statistics, which say suicides in the US every year end 12 lives per 100,000 population. Anecdotal evidence is that men use guns, women use poison.
What's suicide have to do with the Second Amendment?
Read more
http://www.cdc.gov/nchs/fastats/suicide.htm
posted @ Monday, May 6, 2013 - 09:39
Courage? For being shot by a crazy man and working to disarm those of us who don't want a similar fate?
"Liberals" aren't just against freedom, they're against reason.
posted @ Monday, May 6, 2013 - 09:21
[quote][b]Ben Had[/b] - Well, I had a similar experience when I told the Judge I couldn't decide a persons fate with a group of people that prayed to an imaginary man in the sky for guidance before every proceeding...
[/quote]
You don't believe there is Good, above all of us, that should guide our lives? Then you shouldn't be a juror. You should be a lawyer!
posted @ Monday, May 6, 2013 - 09:08
Jurors are abused by lawyers because lawyers are paid to drag out their time in court as long as possible.
The problem begins in the prosecutor's office, they charge multiple times for the same (alleged) offense in order to coerce defendants into pleading guilty to the least of the charges.
Judges go along with prosecutorial overcharging to "punish" defendants for showing up for court.
Defense lawyers, paid by the day for each day in court or part of a day in court, double their pay if they can get the trial to extend over to the next day. Defense lawyers, prosecutors and judges have to work together everyday so they look out for each other. Even the simplest procedure, selecting the jury, is dragged out for hours. Extra time spent picking a jury benefits the defense lawyer, angry jurists benefit prosecutors.
The fix? Just take the first 6 (or 12) names on the list! And limit trials to a single charge per each. Limit lawyers' presentations to an hour or two and knock out a case before lunch and another before dinner.
posted @ Monday, May 6, 2013 - 08:50
[quote][b]"The NRA and Broun offer no ideas to alter the status quo and ignore studies that show stricter gun control laws work.[/b][/quote]
Studies show that gun control "works" if you are a rapist, a home-invader, a car-jacker, a mugger or any other worthless, lazy bums looking for a safer way to rip off their hard-working neighbors.
Oh, that's it, isn't it? That's why neo-fascist "liberals" want to disarm us--because they are "worthless, lazy bums looking for a safer way to rip off their hard-working neighbors."
posted @ Sunday, May 5, 2013 - 21:37
Windmills are a scam. There are no powerlines leaving the windmills and, even if there were, the windmills seldom spin fast enough to generate anything but photo opps.
The green energy industry is an updated example of the classic, uniquely American problem of politicians being bought-off by industry. Almost since the founding of this country history has recorded example after example of legislatures voting not the country's interests but instead the interests of a special friend of the legislature's. From the Yazoo land scandal to horse meat in K-rations, the unscrupulous have long used the force of government to enrich themselves.
Today there's a new twist in that mix, one unheard of before. Today sophisticated scoundrels harness, besides politicians, phony science, flattery, humor and intimidation to herd crowds of "liberals" to support their scams.
posted @ Wednesday, May 1, 2013 - 11:48
Georgia was doing well attracting film companies before the subsidies were put in place and, unlike states that subsidized filmmaking, Georgia made money on every project done here.
Get rid of all tax subsidies and attract business the honest way--by providing a great environment for new business ideas.
posted @ Monday, April 29, 2013 - 09:54
Compare the Hostess bakery bankruptcy to the GM bankruptcy:
Politicians looted bond holders investments in GM and they spent $49.5 Billion of mostly non-union-paid taxes to "save" GM's anti-business union jobs. And they gave a controlling interest in the company to union bosses, guaranteeing the company will go broke again. Forty six months later GM still hasn't repaid the almost $50 Billion and politicians are giving up on collecting the debt, settling for ten cents on the dollar (and undisclosed future union donations to Dem political campaigns.)
And at Hostess? Politicians spent $0 tax dollars there andr did they didn't loot Hostess bondholders, either. And five months after that bankruptcy Hostess is rehiring, reopening, with new investment and new, inspired and engaged management.
So, where are there more Twinkies today--in recharged, reopening Hostess bakeries and delivery trucks and point-of-sale displays? Or in the dim, dusty voting booths where voters every two years re-elect the same politicians who bought themselves UAW donations with $50 Billion of tax dollars?
Read more:
http://www.northjersey.com/news/184219471_General_Motors_share_buyback_w...
http://en.wikipedia.org/wiki/General_Motors_Chapter_11_reorganization
posted @ Wednesday, April 24, 2013 - 11:45
[quote][b]Athens_Rottweiler[/b] - Here's a few ideas:
Quit taxing people to death and giving our money to lazy folks on welfare.
Quit trying to strip away our 2nd Amendment rights.
Don't touch abortion or gay marriage. People talk about being progressive in public, but when it comes time to vote privately it goes the other way.
That's pretty much it.
[/quote]
The article is about Democrats.
The Democrats are the party of FREE, Free housing, free food, free phones, free abortions. Free schools with free breakfast and lunch and, if you hang around long enough, a diploma free of achievement. Freedom from responsibility, freedom from work, freedom from thinking for yourself. Just vote for da new massah, suh, he'll take care of you.
posted @ Wednesday, April 24, 2013 - 11:09
To promote usage of those empty toll lanes, allow electric companies to make them useful. They could suspend electrified metal panels 14' or so above the toll lanes for use of electric-capable vehicles. Like on an amusement park ride, such a system would make today's impractical and expensive electric vehicles practical and affordable.
Drivers of electric cars and trucks--battery powered and hybrid--could drive on such lanes without draining on-board batteries or using high-priced gasoline. Investors would recoup costs from tolls or by billing drivers directly. Local mechanics would benefit from extra business installing simple, telescoping fiberglass "hot stick" poles to the rear of the cars that use the overhead power grid.
Electric vehicle users would benefit from such a system by gaining potentially unlimited range for trips and from the great savings inherent in electricity vs. gasoline.
And we'd all benefit from cleaner air and from lower demand for imported oil.
posted @ Wednesday, April 24, 2013 - 10:01
Every employee in every school shares one righteous, holy, overriding responsibility--to protect the children. The teachers, the bus drivers, the janitors and every useless administrator are responsible, separately and together, for every child in their care.
Every adult in the Newtown school that day is to blame for every child that was hurt. Everyone who says otherwise will share the responsibility for the next senseless murders on school grounds. The NRA's not to blame, nor is the Constitution nor DC politicians nor "global warming" or even Y2K.
It was the school staff's responsibility to protect those kids that day and they failed with horrible result. Nothing can change the past. But every employee there can learn from it and they must. They must work every spare minute, for the rest of their lives, to make sure it never happens again.
posted @ Wednesday, April 24, 2013 - 08:44
[quote][b]"When preachers told congregants at a mosque in November that it was appropriate for Muslims to celebrate U.S. holidays..."[/b][/quote]
Preachers? Ayatollah Bubba and Mullah Akbar "Jimbo" Hussein--a couple of regular Joes.
posted @ Tuesday, April 23, 2013 - 18:37
[quote][b]Thomas Jefferson Snodgrass[/b] - @Jerry NeSmith: Picking cherries in Roosevelt's garden?
[/quote]
Those little red things he's chewing aren't cherries, they're poppies.
posted @ Sunday, April 21, 2013 - 20:54
What, the email had no return address?
posted @ Sunday, April 21, 2013 - 20:40
[quote][b]"We know that not all kids learn in the same way..."[/b][/quote]
How the "kids" learned isn't the issue. The issue is if the children learned.
Ms Blackmon is an educational evangelist for failure, the articulate presenter of everything that is wrong with the abysmal, future-robbing leviathan that is the industry of government schools.
posted @ Sunday, April 21, 2013 - 09:09
Excellent. Thank you!
posted @ Sunday, April 21, 2013 - 08:54
Woo-hoo!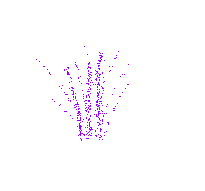 posted @ Sunday, April 21, 2013 - 08:38