[quote][b]retiredandhappy[/b] - Maybe there should have been less self congratulatory activities going on and more concentration on teaching[/quote]
Maybe there should be less state and federal government-required testing going on and more learning.
posted @ Monday, February 16, 2015 - 09:02
When I remember how my father and my uncles behaved and what they said, I realize how unselfish and humble they were. They all served in World War II or Korea. Their lives were forever altered by their training and experiences in those wars.
Likewise, the lives of their wives were affected in ways that I will never appreciate enough.
It was this generation who won terrible wars then completed a mission to put a man on the moon. Could we do that now?
Leon, thanks for writing this piece. Because of it I will be remembering these noble men and women today. I miss them and am better off because of them.
posted @ Sunday, February 15, 2015 - 09:35
[quote][b]rzimdars[/b] - I suggest going to a chart that breaks down the causes into the Afghan and Iraq Wars, the Bush-era tax cuts, recovery measures/stimuli under Obama, TARP/Fannie/Freddie; and the Bush-era great recession. [/quote]
In case you missed it:
http://www.cbpp.org/cms/index.cfm?fa=view&id=3849
posted @ Saturday, February 14, 2015 - 23:52
[quote][b]tgb[/b] - It is absolutely amazing how irrational liberals become when talking about Bush![/quote]
It seems that Bush is a very close second, when it comes to the national debt under his presidency. And guess who is third:
DEBT LIMIT INCREASES
http://dailysignal.com/2014/02/13/debt-limit-increase-national-debt-pili...
posted @ Saturday, February 14, 2015 - 21:33
[quote][b]Kwijibo Junior[/b] - The rest is up to the providers.[/quote]
You are right. Now if only the providers would provide. We have (or had) telephones in our homes because telephones (land lines) are a utility--a regulated monopoly. The regulators guaranteed a fair return on the "providers" investments, but required telephone service to be provided. The USPS exists so that every home and business in the US gets mail service 6 days a week. It relies on government subsidy because no one has been able to provide that level of service at a reasonable cost.
The internet has replaced the phone system and, especially, the US Mail, as a way to communicate and get information. That is obvious. But there is no incentive to provide internet connectivity to every neighborhood (much less every household and business.)
High-speed internet service is increasingly an absolute necessity for business and, especially, industry. It is a tool in the economic development toolbox.
Some municipalities have and are implementing their own broadband networks to solve these problems, much like providing water and sewer service. I am interested in your thoughts on that? I am not sure what the solution is.
http://en.wikipedia.org/wiki/Municipal_broadband
Here is an interesting discussion about municipal broadband versus commercial providers in Tennessee:
http://www.publicintegrity.org/2015/02/14/16770/behind-municipal-broadba...
posted @ Saturday, February 14, 2015 - 17:10
[quote][b]Kwijibo Junior[/b] - Athens-Clarke County already provides free Internet for anyone who wants it, whether or not they are a citizen of ACC.[/quote]
The ACC government does not provide internet to anyone, unless they visit the library. Is that of what you speak?
posted @ Saturday, February 14, 2015 - 14:21
[quote][b]Kwijibo Junior[/b] - What steps have you taken to ensure that this vital, life-giving service is available in all of Athens-Clarke County,[/quote]
Unfortunately, the local internet providers are not obliged to deliver service unless they choose to. That is state law. Internet neutrality is about access to bandwidth if you have access to the internet. It is not about access to the internet.
In fact, local companies are not required to reveal where they do and do not provide service.
Do you have a solution, Kwiijibo?
posted @ Saturday, February 14, 2015 - 09:42
"Internet neutrality" has been the rule since the internet went public. It is the oligopoly of cable companies that proposes to change that rule by requiring those with the means to pay for band width (i.e., Netflix), while those without the means (you, me, start-up entrepreneurs) are forced to let others cut in line for bandwidth.
In order to preserve internet neutrality, unfortunately, regulations are required, and the FCC is the logical agency to enforce them.
The internet IS a utility and it is essential to our ability to manage our jobs, families, education, finances, day-to-day decision-making and obligations to our government. It is much more than a facility for cable companies and big businesses to make a profit.
Imagine if 75 years ago telephone service was only available to those who could pay a monthly bill based on whatever AT&T wanted to charge. The telephone likely would have remained a luxury rather than a communications media that almost everyone could afford.
posted @ Saturday, February 14, 2015 - 09:17
[quote][b]The Oracle of the Athens Banner Herald[/b] - I believe the brewers sole objection is that the current state of the law diverts revenue away from their pockets.[/quote]
I believe that the brewers are much more interested in being able to build demand for their products by being able to sell for on-premise and off-premise consumption. As it stands, they cannot sell direct, but can give away samples for on-premise consumption. They know that distributors serve an important need once demand for their products starts growing and the retailers get requests to carry their brews.
posted @ Monday, February 9, 2015 - 12:22
This bill raises GDOT funding by taking away local tax revenue. The billion dollars comes out of the budgets of local governments. So, though state taxes are not raised, local taxes must be to make up the money siphoned off of local tax revenues.
Just raise the gas tax to fund much needed highway funding. This is a shell game.
posted @ Friday, February 6, 2015 - 00:36
"Groundhog Day has its roots in the Christian tradition of Candlemas Day, observed on Feb. 2. On Candlemas Day, clergy would bless and distribute candles needed for winter, representing how long and cold the winter would be."
The tradition's roots are much deeper and older than Candlemas, or even Christianity, but I'll leave the research to you. Hint : Imbolc
posted @ Tuesday, February 3, 2015 - 09:06
There appears to be two cross walks at Newton Bridge and Commerce Road.
https://www.google.com/maps/@34.02355,-83.397902,3a,75y,85.7h,91.34t/data=!3m4!1e1!3m2!1s7SKCdWvpBryj3hi86_2-nQ!2e0
posted @ Tuesday, February 3, 2015 - 08:46
Thank you, Rev Camp, for writing such a beautiful meditative piece. I shall read it over and over.
posted @ Friday, January 30, 2015 - 09:11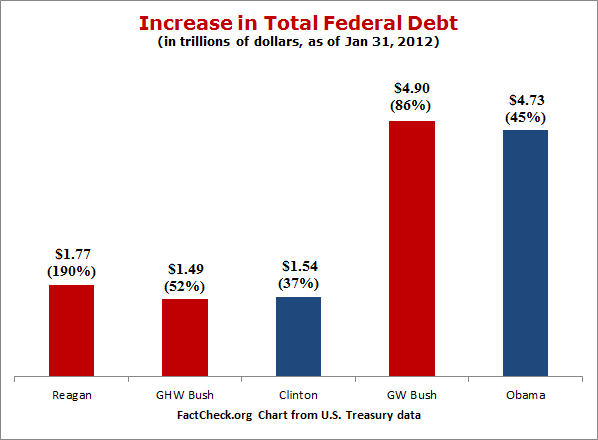 http://www.factcheck.org/2012/02/dueling-debt-deceptions/
posted @ Friday, January 30, 2015 - 09:04
"Corporations are composed of people whose lives and fortunes are affected by government policies and whose rights can be violated by government overreaching; the same is true of other types of businesses, as well as unions and other associations."
Corporations are property, not "composed of people" but owned by people. Property has no rights. People have rights, including the protection of the property from government over reach and due process for property seizure or search.
The Bill of Rights has historical roots in the concept of inalienable rights. Inalienable rights are given by God, or the Creator or the natural order of things. Only people have inalienable rights.
Corporations are human legal constructs. Rights are limited to the people who own that property, not possessed by the property itself.
posted @ Wednesday, January 7, 2015 - 09:14
[quote][b]jtsim[/b] - It will still be the same type of housing with the same type of crime but it will sound nicer in the police blotter.[/quote]
Properly managed and programmed mixed income housing developments have proven to be effective in reducing crime, increasing employment, improving educational outcomes and other benefits,
http://www.urban.org/uploadedpdf/412292-effects-from-living.pdf
http://www.huduser.org/Periodicals/CITYSCPE/VOL3NUM2/success.pdf
But mixed-income housing is not a panacea and requires more than bricks and mortar to bring about significant change:
http://www.huduser.org/portal/periodicals/cityscpe/vol15num2/ch1.pdf
Brookside is based on already successful mixed-income developments in the region, so its design and management are based on experience with this type of housing. It almost certainly will be a safer, better place to live than its predecessor. We will see the degree of other benefits over time.
posted @ Wednesday, January 7, 2015 - 08:52
"Georgia's abundant sunshine, coupled with the business strategies of Georgia Power and the state's electric power cooperatives, have combined to make the state a national leader in solar energy, Georgia Public Service Commissioner Tim Echols told a small gathering on Monday in Oconee County...Echols said Georgia is the nation's 'fastest growing solar state.'"
I would like to see that data that makes Georgia a "national leader", unless being "the fastest growing" is all it takes to be a leader.
posted @ Tuesday, January 6, 2015 - 09:41
[quote][b]Kwijibo Junior[/b] - I can't remember the last time I read a hard-news article on a local issue prior to it's being raised at a Commission meeting.[/quote]
Nor can I. I can also remember significant and interesting Commission decisions that went completely unreported here. (Did the reporter read the consent agenda, understand the issue, watch the video, or have something better to do?)
Without that weekly alternative rag, we would have virtually no reporting of local news and issues.
posted @ Sunday, January 4, 2015 - 12:20
[quote][b]writer2011[/b] - I still think we get a more "fair" coverage of Obama and the libs on Fox News than on the mainstream media which I mentioned.[/quote]
We will simply disagree on that opinion.
posted @ Saturday, January 3, 2015 - 20:30
"The young are even less likely to feel citizens ought to know what's going on, despite having unprecedented amounts of information at their fingertips."
Could their response be the result of the fact that it is easier to remain informed, so the perception of "duty" is diminished?
Or could it be the result of too many choices of information sources?
Or could it be that our news media has become less informative (less reliable, less objective) and more politically biased, in one direction or the other, depending on the source?
posted @ Saturday, January 3, 2015 - 20:26