Snitch?
posted @ Wednesday, November 20, 2013 - 17:32
Carriers have had cell phone "kill switch" ability since the first phones went into service 30 years ago. Don't believe it? Then don't pay your bill & see what happens!
Every phone has a permanent, remotely accessibile and (supposedly) unique number, its "International Mobile Equipment Identity (IMEI)". Cellular companies routinely track all devices on their network and record the (rough) location of each with a time stamp.
More pro-actively, cellular carriers last year started a shared list of IMEIs of stolen phones and phone IMEIs on that list are refused service.
Read more:
http://files.ctia.org/pdf/121228_-_FILED_CTIA_Stolen_Phones_Status_Repor...
posted @ Wednesday, November 20, 2013 - 07:19
Obama never said, "I'm sorry I said you'll be able to keep your health plan." So, the cartoon is meaningless except as evidence that the Liberal media continues to actively propagandize for an end to freedom.
posted @ Tuesday, November 12, 2013 - 17:33
The writer doesn't name even a single person who is being paid less than he earns. Instead, the writer demands that all workers in some industry that only he cares about be paid more than they earn!
Anybody wanna guess who that bozo voted for for President?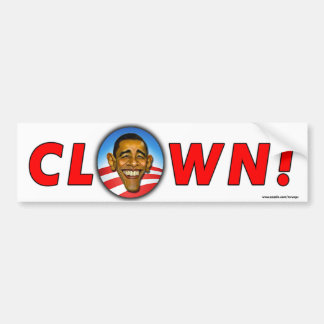 posted @ Sunday, November 3, 2013 - 21:29
No one reading this has any more responsibility for slavery in 19th century America than they do for slavery in Egypt 2000 years ago. Also, it was the blood of white Americans that bought us freedom from the soul-destroying evil that slavery is. So, Mr. Pitts, if you value your freedom and that of your children, thank a white guy.
posted @ Sunday, November 3, 2013 - 21:18
Show me the home owner whose solar panel installation produces more power than the home consumes. If such a home exists, then an electricity wholesaler, Oglethorpe Power or their competitors, will surely buy the excess. At the right price, of course. The fiction that Democrat extortionists promote that says electricity generated from the heat of burning coal or natural gas is bad is, at best, an ad campaign to promote quick, ill-considered, high-margin sales. More likely, it's just another Democrat-backed scheme to use the force of government to line the pockets of corrupt political bosses and their cronies.
posted @ Sunday, November 3, 2013 - 21:01
Effie should have a Georgia historic marker beside her final resting place.
posted @ Sunday, November 3, 2013 - 07:40
Let downtown businesses run downtown. They know what they need and what they need less of.
posted @ Saturday, November 2, 2013 - 20:08
[quote]"...the Republican Party, which has repeatedly brought the United States of America to the edge of a fiscal cliff..."[/quote]
If saying "NO!" to borrowing more trillions of dollars from unborn generations to enrich more phoney, Obama-supporting businesses is Tant's idea of good government, then I'm proud to oppose him. The businesses to whom Obama funnelled the taxes of the few Americans who actually pay taxes and $9 trillon borrowed from future generations under Obama's watch are just expensive money laundering operations. They pretend to be solar panel builders or electric car manufacturers or software engineers. But they are just schemes to loot the Treasury for the enrichment of Democrat bosses and their co-conspirators.
posted @ Saturday, November 2, 2013 - 19:53
[quote][b]catman[/b]"Why doesn't Stossel realize that the Federal Reserve is privately owned?....Conspiracy!"
[/quote]
From the website federalreserve.gov/faqs (note the top-level domain, .gov), "The Federal Reserve System fulfills its public mission as an independent entity within government."
Read more:
http://www.federalreserve.gov/faqs/about_14986.htm
posted @ Saturday, November 2, 2013 - 07:35
posted @ Saturday, November 2, 2013 - 00:56
@michaelme:
posted @ Thursday, October 31, 2013 - 05:51
All it takes to terrify me is a guy in a suit saying:
"I'm from the government and I'm here to help!"
posted @ Thursday, October 31, 2013 - 02:18
Make it a homeless center. The old office could be the methadone clinic. Give away needles on Mondays, free condoms on Fridays. Free cheese first Tuesday of every month.
The door and window shop could be a soup kitchen. Park their shopping carts out of the rain in the old lumber warehouses. Camping alfresco, on the parking lot.
Put signs up, "Obama Acres."
Yeah, that'll work.
posted @ Thursday, October 31, 2013 - 02:05
@avenger: Liberals. You think you're Robin Hood, but you're just robbin'.
posted @ Wednesday, October 30, 2013 - 16:05
[quote][b]avenger[/b] - !) BS. Corporations are notorious for redundancy and layers of bureaucratic company paperwork...Yep, just what I'd expect from someone who thinks the world revolves around them... [/quote]
Never had a job, eh? Well, maybe your mother thinks your drivel is interesting but no one who's actually had to earn a living is the slightest bit interested in taking advice from an overgrown, under-educated adolescent like you. Good luck, Peter. My best to Wendy, the Lost Boys and Captain Hook, too.
posted @ Wednesday, October 30, 2013 - 11:49
[quote][b]avenger[/b] - ...As if the private business sector doesn't have redundancy and layers of bureaucrats, too...(W)ithout government you most likely wouldn't exist as an American. [/quote]
1) Private business doesn't "have redundancy and layers of bureaucrats." They work constantly to streamline their operations and, if the business is publicly traded, the officers have a legal obligation to shareholders to do so.
2) You got that last part backwards. Without me and my kind, America would collapse.
posted @ Wednesday, October 30, 2013 - 11:01
[quote][b]broomsedge[/b] - @fixit:
...When I look at the earnings ratios of corporate CEOs to average employee salary, the Federal government doesn't look so bad. [/quote]
You're comparing apples and orangutans. One group organizes others, leading them to create value. The other group takes fruit it didn't grow and poops on those below.
posted @ Wednesday, October 30, 2013 - 10:48
@proftom: It's really not "those scientist, engineers, etc...", not even the ones at the EPA and Dept. of Energy, that have given government employment a bad reputation. It's the layers upon layers of useless administrators and secretaries, those that have no counterpart in business, that have convinced outsiders that the Federal government is a cancer that's consuming the economy.
posted @ Wednesday, October 30, 2013 - 07:32
I live very well on my $250 a week retirement. Spend a hundred on me, give the rest to my kids & grandchildren. The writer correctly notes that many Americans are sufferring but their pain is self-inflicted.
posted @ Tuesday, October 29, 2013 - 19:25
@Willow: Good question. It was a gratuitous assertion when I said it but let's see if Google and I can save it.
The World Health Organisation (WHO) has charts for all sorts of queries. Unfortunately, they say we don't have the most physicians per capita, that honor goes to Cuba. But no one says Cuba's the place to go when you're sick, so that must not be a great metric.
Nor does WHO say we have the longest life expectancy in America. That record's shared by Japan and Switzerland and San Marino but those are homogenous populations and they have been for thousands of years. Couldn't non-medical factors in such populations such as stress and psychological factors including perceived quality of life influence one's will to live in those end years?
I'm thinking that saying the US has Johns Hopkins University isn't going to convince anyone, either, though it should. So, how about these stats, instead:
Eight of the twelve deadly diseases cured in the 20th century were cured in America. Runner-up England beat two diseases. Japan and Germany each cured one.
Read more:
http://health.howstuffworks.com/diseases-conditions/rare/12-deadly-disea...
posted @ Monday, October 28, 2013 - 18:53
@DawgFan1988: I'm against abortion but, in the spirit of compromise, I offer this idea we can all support: Free sterilizations for Democrats!
posted @ Monday, October 28, 2013 - 18:22
Illiterate judges are a disease on the body of the country. Killing babies is a Constitutional right? Not in any copy I ever read!
posted @ Monday, October 28, 2013 - 18:15
Hal Needham and Burt Reynolds films made Georgia "Hollywood South". More than anyone else, they created the film support industry here that continues today. And, they did it without tax subsidies.
On behalf of all my friends who got to chase their dreams of working in the movies here, thank you, Mr. Needham. Rest in peace.
Here's a great, in-depth piece on their unusual partnership:
http://playboysfw.kinja.com/remembering-hal-needham-and-the-birth-of-red...
posted @ Sunday, October 27, 2013 - 20:16