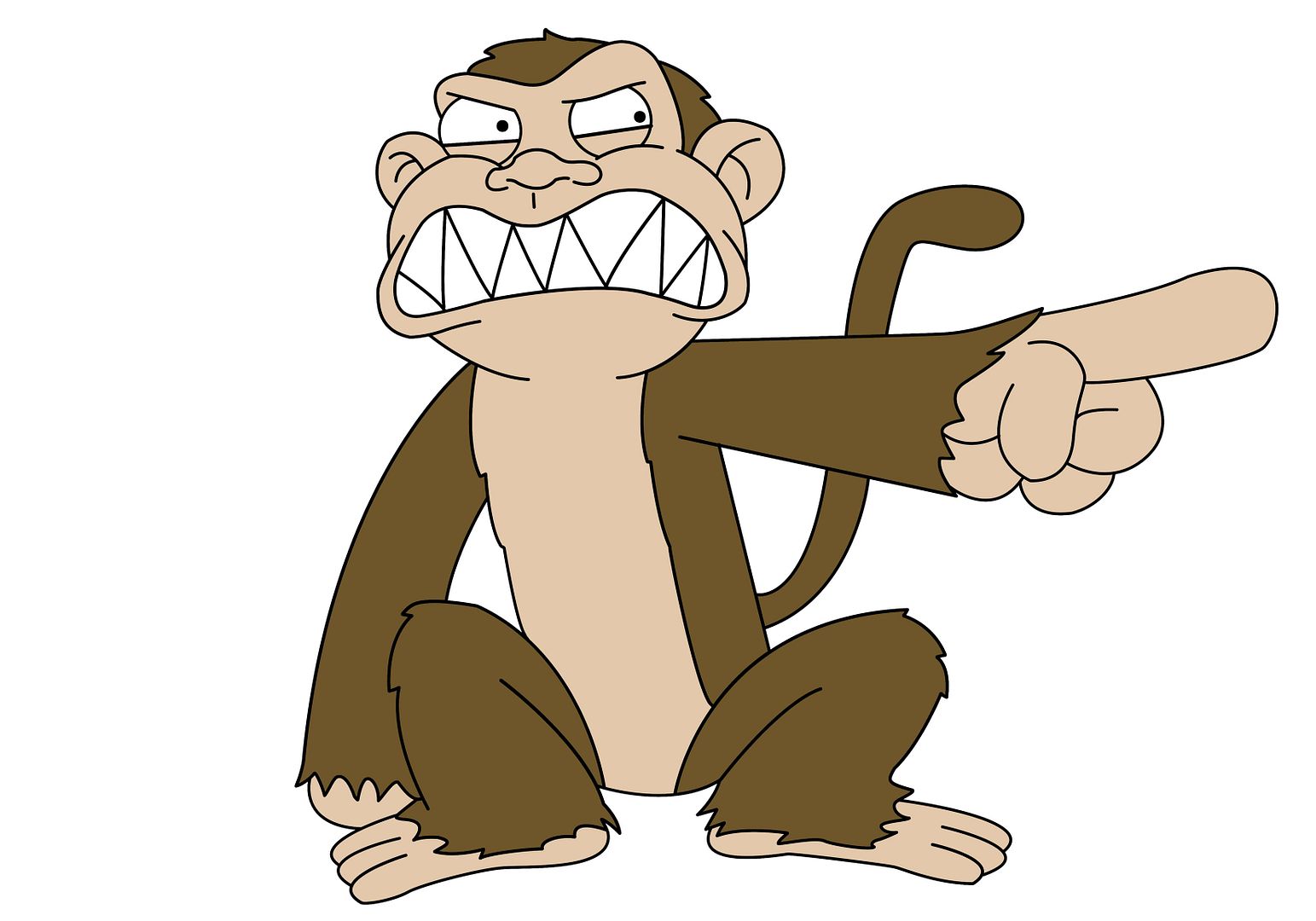 posted @ Thursday, January 23, 2014 - 15:33
Fare thee well, ye Insufferables.
posted @ Sunday, January 19, 2014 - 16:45
@jtsim:
[quote][b]jtsim[/b] - @Anonymous Dude: What about the progressive fools? Who's going to rule over them?
[/quote]
posted @ Tuesday, January 14, 2014 - 21:09
[quote][b]dragonbreath[/b] - Once again, gun control is being thrown out as the major issue here, when the issue is actually mental health!
[/quote]
I'm not so sure about that. Personally I see a definitive link between mental handicaps and gun ownership!
posted @ Tuesday, January 14, 2014 - 13:40
I don't always drink the Kool-Aid, but in all fairness if it wasn't for the liberal propaganda crowd the conservatives would have closed WUGA, NPR, and Flagpole years ago, which makes me wonder... why haven't local conservative voices created their own media outlet? Is it because all 30 of them are here at Athens Talks or some deeper conundrum? The King has me curious.
posted @ Tuesday, January 7, 2014 - 09:58
So what you're saying is that my office will be full of crazy children tomorrow.
posted @ Monday, January 6, 2014 - 15:53
I don't always compensate for having a small penis and an even smaller brain, but when I do I make sure it's in a public place where I have a chance of making the news.
posted @ Saturday, January 4, 2014 - 14:11
Given the track record of your publications commentary population it is clear that there is no positive end result to having comments enabled on news blurbs in the Police Blotter and/or articles reporting on sensitive topics. There are simple solutions to this problem and it is fairly mystifying that your business hasn't taken the appropriate steps. This isn't handled by "real ID", social media witch hunts, or the enabling of further negative behavior. The solution is simply to turn it off. If one of the remaining zealots wants to create a thread over on AT let them have it in an avenue that will at least be out-of-sight-out-of-mind for a percentage of your readers. The whole idea that every single page on the Internet needs to have some kind of debate platform attached to it is becoming increasingly archaic and will not be missed when people are finally smart enough to unplug.
posted @ Monday, December 16, 2013 - 09:44
Over 1.5 million uninsured and eligible Georgians will benefit from tax credits and expanded Medicare coverage under the ACA. Boss Hogg will not stand for such tomfoolery.
posted @ Monday, December 16, 2013 - 09:33
Over 1.5 million uninsured and eligible Georgians will benefit from tax credits and expanded Medicare coverage under the ACA. Boss Hogg will not stand for such tomfoolery.
posted @ Monday, December 16, 2013 - 09:33
posted @ Saturday, December 7, 2013 - 15:37
posted @ Wednesday, November 20, 2013 - 21:41
[quote][b]linnyt[/b] - MY complaint is that a fancy Tennis Center was erected for "the people" to use but.... Like so many things, east-siders won't be supported or supportive, and west-siders don't like to come to the east-side for much of anything.[/quote]
The only reason that thing is in my backyard now is because the trust fund babies that took over Normaltown showed up with torches and pitched a nauseating three month long fit unchallenged by all other areas of the county combined. By time reason was abandoned for spectacle the city council was literally ready to agree to anything to get them out of the building. Instead of taking that opportunity to encourage a cost effective,multi-use solution that benefited the town as a whole they chose to look after their own interests, limit themselves to aesthetics, and turned their nose up at the rest of the county while letting a niche pet project hit a home run on our dime. A couple takeaways here. While economically unsound, politically warped, and socially insulated, a single demographic were passionate enough to make something happen. Let's all bake a big cookie for them but seriously take a few pointers from them concerning seachange. Second, folks have got to start educating themselves and going to the polls. From so many different points that SPLOST could have been handled a lot more elegantly, and although it may appear that I'm a tennis hater, they would have still gotten some new, shiny courts out of the deal, and many of the actual good ideas on the ticket would have still seen completion. Trust me on that one. It was pretty simple stuff.
https://athensclarkecounty.com/2126/Project-Status
I hope everyone is more on point for the next round. There is no sanity in letting a small band of loud influentials control the fiscal and aesthetic destiny of an area shared by over 100,000 people. Read. Think. Vote.
posted @ Wednesday, November 20, 2013 - 17:30
I'm surprised the Townies had the nerve to ask for a single penny to repair the Bishop court after the great Yard Sign Assault and Town Hall Storming of '05. No transcripts of their rhetoric must have made it to the desk at signing time.
posted @ Wednesday, November 20, 2013 - 10:30
Fiscally speaking, UGA couldn't fight it's way out of a hot stick of butter with a chainsaw. I'm not certain how they think they can support anything wider than their own backyard.
posted @ Friday, November 1, 2013 - 11:05
This just in... Agencies in charge of spying on people spy on people.
posted @ Friday, November 1, 2013 - 11:02
[quote][b]Pfunk[/b] - Yes, that "genius" Stubbs designed white furniture to put into elementary schools. White?!!
[/quote]
probably Apple furniture. one chair... $500. "think different".
posted @ Monday, September 9, 2013 - 10:57
[quote][b]jtsim[/b] - I just wish I had a son-in-law that was a veterinarian and knew everything. Mine's a jackass that thinks he knows everything.
[/quote]
Ah, so he's in IT then?
posted @ Monday, June 24, 2013 - 09:29
ooooooh, burn.
posted @ Friday, June 21, 2013 - 22:55
oh CharlesB you cray cray.
posted @ Friday, June 21, 2013 - 22:53
"I have no dogs in this race, per se...but what I can tell you is that you are without a doubt wrong and I'm right. Something something political affiliation. Your face. Kids these days. Made up stuff. Gastroenteritis." -- The Internet
posted @ Friday, June 21, 2013 - 22:50
[quote][b]E.J.[/b] - Talk about one's own personal interests taking precedence; seems smokers and Big Tobacco sure had more than their fair share of that for far too long![/quote]
They probably did, and it's unfortunate that especially in a workspace people wouldn't discuss the matter prior to lighting up. With that said the 60's and 70's are behind us. Focusing on the here and now is what is relevant.
As far as why I started, I didn't start until I was probably well into my 20's, and it was because I got introduced to cherry cavandish and other tasty blends. I enjoyed the smell, I enjoyed the flavor. It was an enjoyable experience period. Most smokers I knew were respectful, the non-smokers were much less violent. If I have to guess, I'd say that medical study, media and special interest-led education is what has changed the topic, but I believe they did it via fear rather than information, which is why the argument, the arguments that should definitely be there, are more hostile than they need to be and far less constructive than the topic deserves.
Fear, and yeah...money...like always. Anytime I try to link big tobacco with the medical industry I get the "conspiracy" treatment, but think about that for a moment. Lots of folks financially benefit from the sale and treatment of tobacco and tobacco related illness. If you really want to have some lightbulbs turn on try tracking investments made by the big four. There's your target.
Cheers.
posted @ Thursday, June 20, 2013 - 16:03
The biggest obstacle between smokers and non-smokers is the fact that most are simply unable to wear the others shoes for a moment and are too blindsided by feeling "right" about a situation that they frankly have no control over. Story of the internet.
I smoked for about ten years. I knew it was bad for me but man did I love the taste of a good pipe or a hand rolled cigarillo with my morning coffee. I'm not talking about the cheap garbage that most kids get hooked on, but the ceremony of the smoke with quality product. Call me a tobacco snob but if a Thing is worth doing it's worth doing right.
I quit ages ago. It was the best thing I've ever done. It was also the hardest thing I've ever done. Mentally, physically, emotionally. It was a purge by fire, but I came out the other side a different, better, and stronger person. Do the research yourself, it's easier to quit heroin.
Have a cookie, you say. But it's not like it's over. As most past smokers will tell you, even once you've successfully beaten the beast she'll haunt you for years after. 15 years after my last smoke...fifteen years... Every cup of coffee, every 5 minutes after a hearty meal or a good glass of scotch... she comes back around nagging, ready for a romp and every time I have to turn her down. Who knows what kind of unseen issues lay waiting for me when I turn 60. I have no one to blame but myself and want sympathy in no way, shape, or form. It is what it is.
The point of all of this is that they people who will really help promote change are the ones who, for good or ill, have smoked previously, quit, and have survived. Experience teaches. Being inconvenienced does not. One thing that non-smokers with virgin lungs need to understand is that while your "help" and opinions are appreciated your stance comes across as loud and obnoxious. You started with simple Good Choices but now are inconvenienced by a bad smell and a few seconds of second hand smoke. Poor babies. The reality is that you're not helping, but setting yourself up as a pointless adversary with no real dogs in the race outside of personal gains. You're concerned about your personal space, not society. Very touching. Anyone who's beat this Thing or has watched a loved one perish from lung cancer will know what I'm talking about here. We're pushing back against a social and corporate disease. That's easier said than done, and needs help from people with Understanding rather than Speculation.
That's the kindest way I can think of to say "silence, please....we're working on it."
posted @ Thursday, June 20, 2013 - 10:33
I'm a big boy. I cook my own food, do my own laundry, and do my best to take pride in my personal space. With one exception every woman I've lived with for the last 20 years has been a total slob, so I'm not sure that the gender issue is as single sided as it may appear in what should be fairly modern times. Now, in all fairness, most of the ladies I've shared living spaces with are absolutely consumed with shaking their fist at the social shackles of the past, which I don't fault them for one bit. Sexism is still alive and real. But it seems like their efforts are spent in the wrong direction. "I'll show those men from the last generation...I'll live in a pig sty and stack piles of crap on every clean, clear space I can find. Take that."
Next thing you know, someone from Hoarders is knocking on your door and the whole thing gets blamed on some oblivious boyfriend who was unfortunate enough to be raised by a man born in the 40's.
posted @ Thursday, June 20, 2013 - 09:49
hopefully when this dead horse is beat just a little more the conversation will switch to the chemicals we have in our food, another large scale corporate plague which over time also leads to disease and death. i know it's inconvenient to discuss because it's easier to beat up on the last few, lingering nicotine addicts than the rolls of fat that hang over our belts or the cholesterol that clogs our arteries but at the end of the day the two enemies come from the same army. i'll open the floor now for your weak rebuttles.
posted @ Tuesday, June 18, 2013 - 13:29